There's nothing quite like championship Sunday. Any Ultimate player will tell you that by the time Sunday comes around, the mind and heart are willing to play hard, but the body sometimes can't push the tempo like it was the first couple of days. But that fact doesn't stop players from giving it their all and certainly, didn't stop the top teams from competing to be the European Beach Ultimate Club Champions.
OPEN DIVISION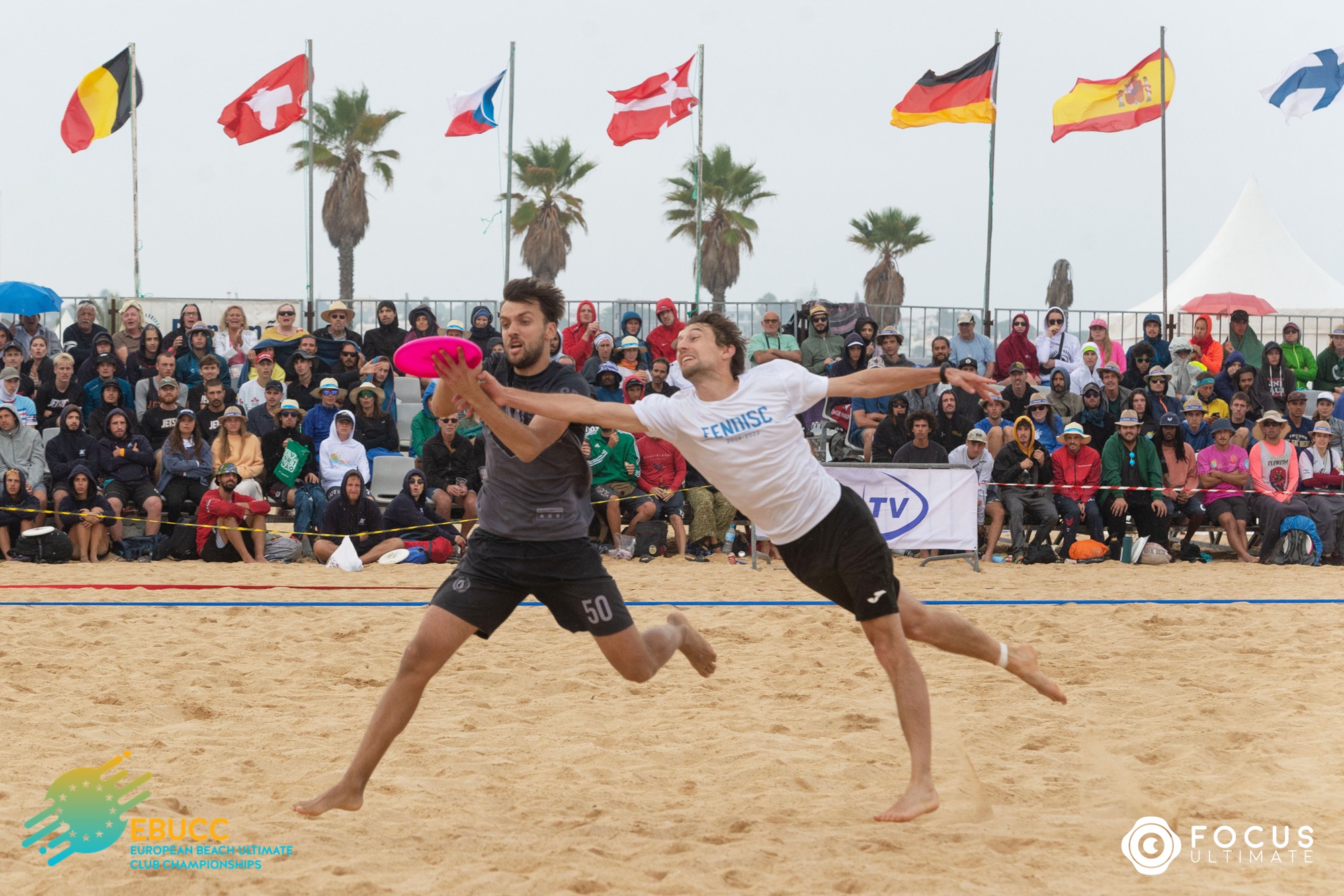 One word to describe the atmosphere, energy, and level of play displayed by Salaspils (LVA) and Fendisc (ESP): incredible. These two powerhouse teams were evenly matched all the way through until the end. Fendisc set the tone early with their physical play, showing great effort after effort in their bids for defensive plays. Their willingness to maintain their defensive pressure to try to slow down Salaspils was outstanding; however, Salaspils responded each time. Their disc movement was squeaky clean as they were able to snake through Fendisc's defense. With that being said, neither team was able to create more than a 1-point cushion. It was a back-and-forth match that culminated in a universe point with Fendisc on offense. Fendisc's patient play in a chaotic, energy-filled environment was the key to delivering the final blow to Salaspils, 12-11, and winning them the match and title of EBUCC2022 Open Division Champions.
WOMEN'S DIVISION
The Women's division final saw Cassalletes (ESP) faceoff against E6 (SWE). The performance given by these ladies was something special. The Cassalletes played exceptional fundamental and calculated ultimate — short passes, give-and-gos, and dump and swings executed to perfection. They showed the audience what the highest level of fundamental play was capable of. E6 played a more dynamic game, using smart handler resets before breaking through Cassalletes zone defense with long strikes to the end zone. Both teams exchanged points for just over 30-minutes before E6 was able to string together a series of points and bring it to match point. The Cassalletes fought back exceptionally well, scoring point after point to eventually tie the match and bring it to another universe point, but it was E6 that would find their opportunity and subsequently, the win to put the Cassalletes away, 12-11. E6 are your EBUCC2022 Women's Division Champions.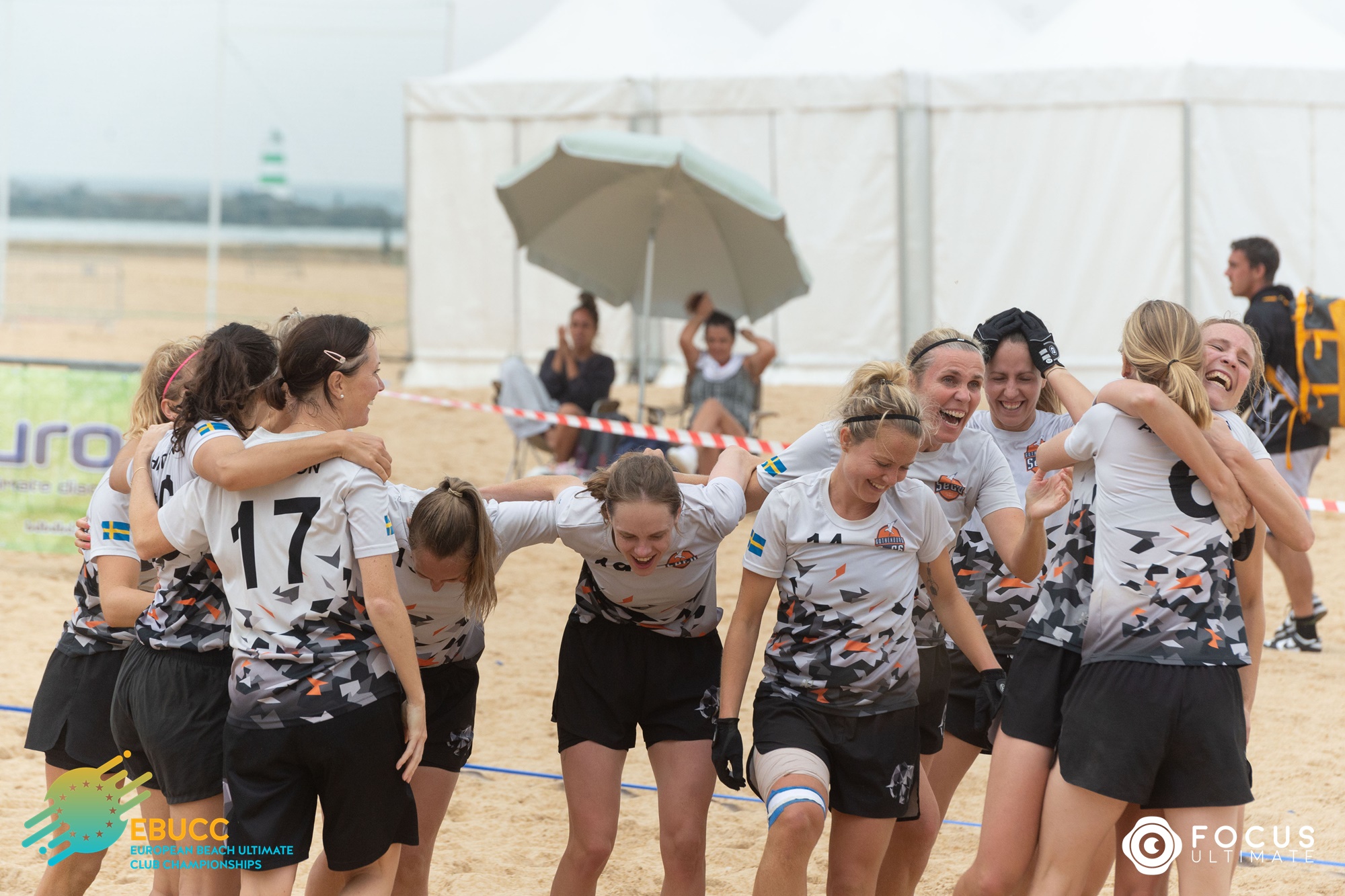 MIXED DIVISION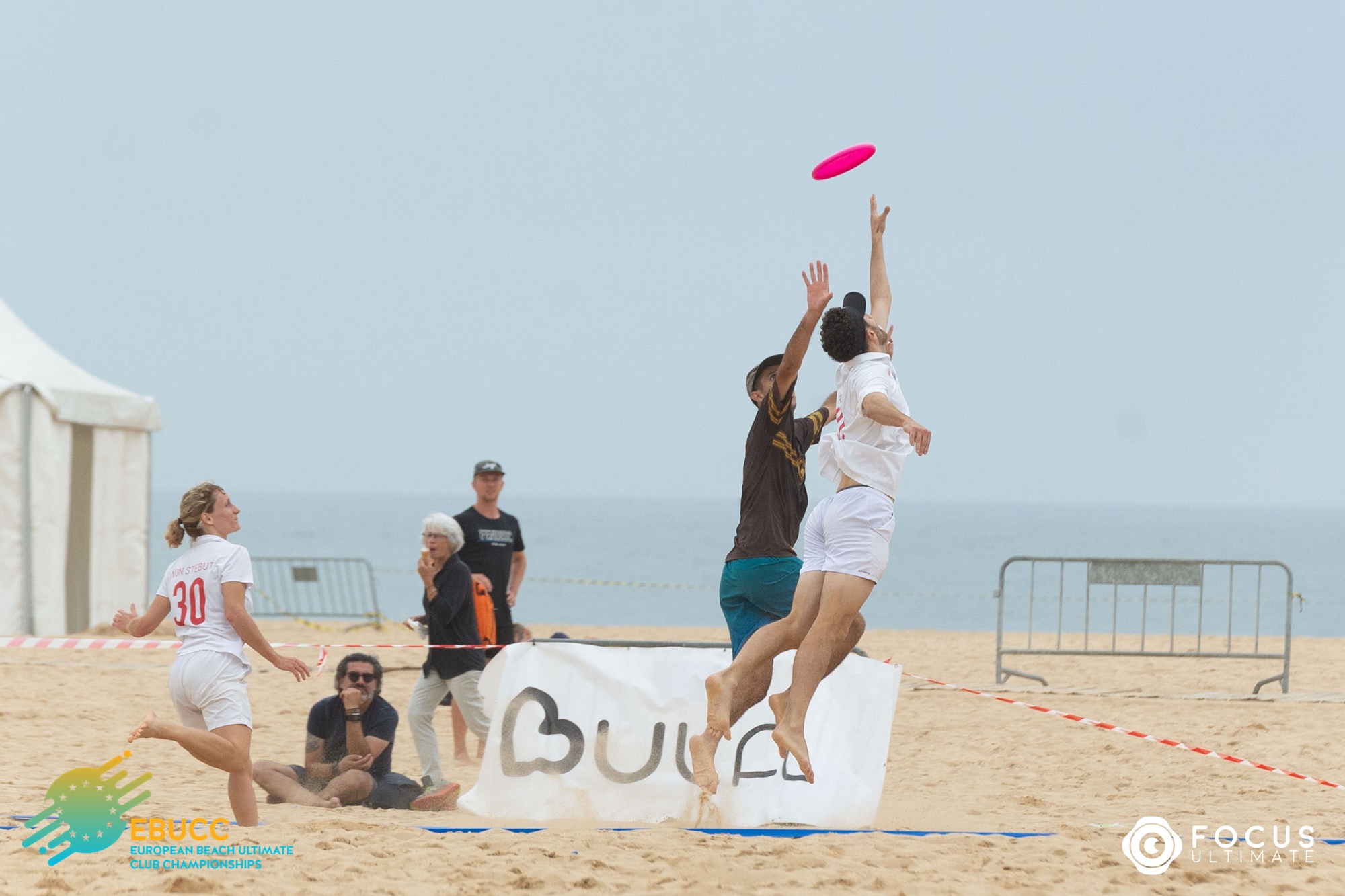 The Mixed division caps off EBUCC2022 and what a game it was! Guayota (ESP), the team hailing from the Canary Islands, took on the exceptionally dapper, Jogo Bonito (DEU). The German team burst onto the field quickly, scoring quick points through their deep throws to their tall receivers. But in response, Guayota showed their blazing speed, zipping the disc from player to player to tally up a convincing 4-point lead. While the Germans were able to push back Guayota's attack, their athletic plays weren't enough to get within striking distance. The Spaniards finished the job they set out to do at the beginning of the tournament by defeating Jogo Bonito, 13-10, for the title of EBUCC2022 Mixed Division Champions.
For replays of all the final games and more, please visit Ulti.tv's YouTube channel here. For stats and scores, you can check out the information here.